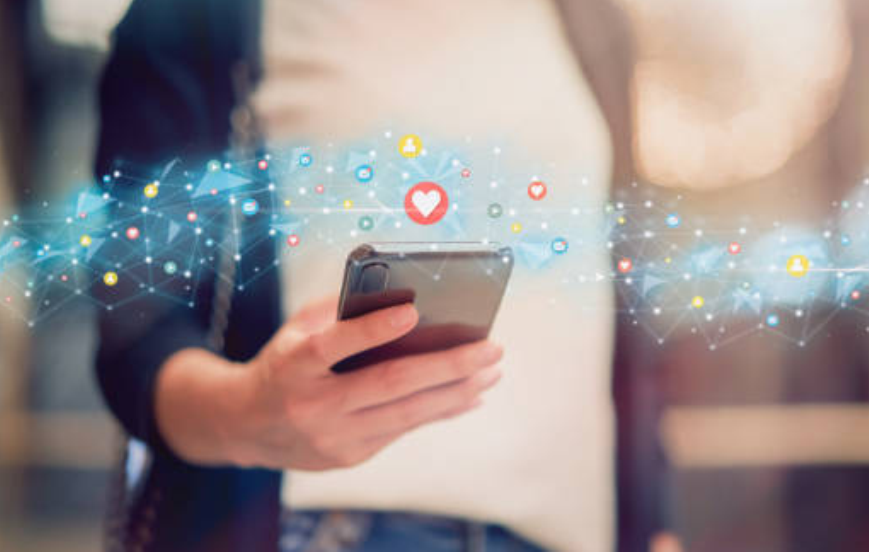 According to the Pew Research Center, only 5 percent of American adults had an active social media account in 2005. As of 2021, that number has skyrocketed to 72 percent. The most popular social media platforms—Facebook, Twitter, Instagram, TikTok, etc.—have transformed the world in many different ways. Politics are certainly no exception—and political campaigns that are not prepared to effectively use social media will fall behind. In this article, you will find an overview of the history of social media and U.S. politics and some of the best practices for political campaigns in 2022.
Social Media is Shaping U.S. Politics
The rise of social media in the middle of the 2000s had profound changes for communication in the United States. Within a few short years, social media would go from a relative curiosity at the periphery of campaigns to the center of the political stage. The story of social media and politics starts with former Vermont governor Howard Dean's failed but influential 2004 presidential campaign. Dean won a first-of-its-kind digital political primary held by the progressive public policy advocacy group MoveOn. The 2004 Dean campaign also used Meetup—in some ways a proto-social media platform—to connect supporters.
By the 2008 presidential campaign, social media was a serious force in U.S. politics. As a candidate, Barack Obama hired one of the founding developers of Facebook for his digital operation. Not only did the Obama campaign have an impressive social media presence, it had a comprehensive political data operation. The New York Times reported shortly after Obama's 2008 presidential victory that Americans consumed 14.5 million hours of content on YouTube directly from the campaign during the course of the election.
By 2016, social media and politics had become inseparable. Major news organizations, including CNN and CNBC, sometimes used breaking news graphics when then-candidate Donald Trump sent a new tweet. Even as President Trump became virtually synonymous with his Twitter account, his campaign also had a sophisticated social media operation. The political consulting firm Cambridge Analytica aggressively mined Facebook data. In 2020, the Trump campaign and the Biden campaign spent a combined $93 million on Facebook alone.
Best Practices for Social Media and Political Campaigns
The reality is simple: Campaigns that do not have a well-crafted social media strategy are at risk of being left behind. Social media is fundamental to modern communication. It is a cost effective way for candidates, PACs, and advocacy groups to get their message before their target audience. Every political campaign should have a social media presence. Social media is a powerful communication tool—but it is one that can be a blessing and a curse. A sloppy or poorly-thought out social media strategy could actually cause damage to a campaign. You need to utilize the best practices for political campaigns on social media. Here are four things that all political campaigns should know.
A Presence on Social Media Can Drive Engagement
First and foremost, it is important to understand that a presence on social media can drive engagement with your target audience. Whether you are trying to engage potential voters, potential donors, or both, social media can be an effective tool. It is one of the first things that people check when they hear about a new candidate or a new advocacy group. For this reason, it is crucial that political campaigners set up, verify, and optimize their pages.
Authenticity While Staying on Message
Authenticity matters in politics. Individual candidates and organizations need to craft an authentic message. In the social media era, an increasing share of the populace is skeptical of  "corporate speak." At the same time, authenticity is a vague term that is notoriously difficult to pin down. Not only is it in the eye of the beholder, but people who strongly feel that a particular candidate is "inauthentic" often struggle to put their reasoning into words. Here is the best practice for social media: Campaigns need to find and keep their voice while staying on message. The reality is that not every political campaign should use the same social media strategy. The best political social media strategy for a candidate who is personally fluent on social media is likely to be different from the best strategy for a candidate who is personally adverse to social media.
Data Analytics Strategy for Social Media
Getting your message out in a clear, concise, and cost effective manner is one of the primary benefits of social media. Another key benefit of a strong social media campaign is that it produces a treasure trove of useful data. Of course, data is only useful if you know how to use it. Campaigns should have a comprehensive social media data analytics strategy. The response to a campaign social media presence and social media content provides a real-time insight into the minds of voters and donors.
Campaigns Need the Right Infrastructure
All political campaigns must have the right infrastructure in place, including software and other management tools. With a well-crafted campaign plan, you will be in the best position to develop the most effective social media strategy. In the modern political environment, it is a huge mistake to view your campaign's social media presence as separate from its overall brand. Social media is where many people—especially people under 45—will engage with your campaign. Successful campaigns can use political software, voter files, and other data to integrate their social media strategy.
Aristotle is the Leader Campaign Management Tools
At Aristotle, we are proud to set the gold standard in political campaign management. Our team is powering democracy by providing the technology, data tools, and strategy that campaigns and advocacy groups need in the modern political environment. If you have any questions about social media focused campaign strategies, please connect with us online to find out about our services.