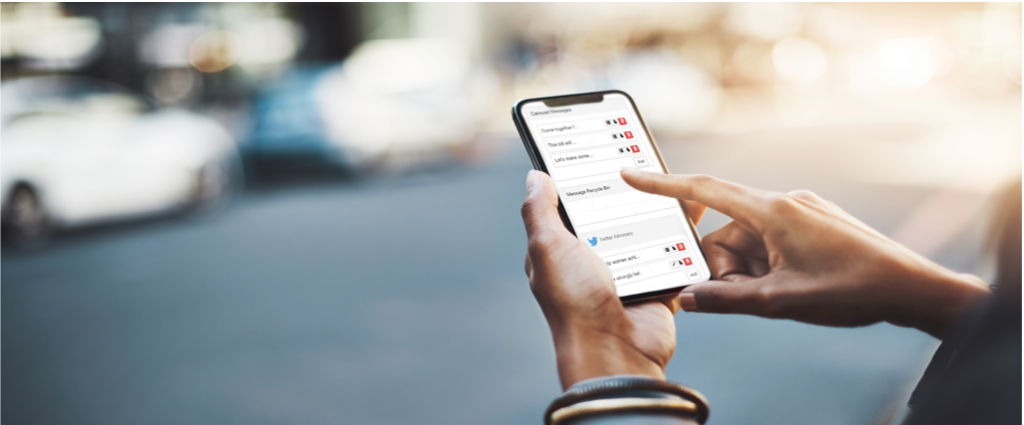 Social media is a powerful way to reach millions of people with the click of a button or a tap on a screen. Today, there are various platforms that allow political campaigns to get their message out, connect with existing and new supporters, and raise money for their cause.
But, while social media is simple at its core, political campaigns need to have a robust plan in place to harness its power. Here are some best practices for how political campaigns should leverage social media.
Considered the industry's most-trusted source of voter and consumer data, Aristotle has serviced many of the largest political campaigns, PACs, corporations, associations, and grassroots organizations around the world. Take your social media campaigns to the next level with insights from our databases. Learn more.
Decide Which Platforms to Use
There are many social media platforms you can use. The first step is figuring out which ones you should use to promote your campaign.
The "big three" platforms that any political campaign should use are Facebook, Twitter and Instagram. These are the three leading social media sites that millions of people frequent to read political news, share political ideas, and connect with political campaigns.
You might also consider setting up pages on Snapchat, TikTok and YouTube. Whether you dive into either of these platforms will depend on your content plan and what audience you're trying to attract.
Set Up & Optimize Public Pages
Once you have decided which platforms to use, it's time to set up your campaign pages. While you may already have personal pages on these social media sites, it's important that you set up new pages that are dedicated just to your political campaign. This will ensure you're not mixing your personal pages with your political campaign's official page.
When setting up your pages, make sure that they are set as public. While your personal pages may be private, your political campaign pages should be public so that anyone can find them and interact.
Be sure to add in links to your other social media platforms and your campaign website. Add in your official campaign email address, phone number, address, and any other pertinent information so people can get in touch with you if they'd like.
Verify Your Page
One way you can build instant trust on social media is to get your page verified as an official political campaign. This can sometimes be a time-consuming process, but it's well worth the time.
Facebook, Twitter and Google (which owns YouTube) all provide ways that political campaigns can verify their accounts. Not only does this assure page visitors that it's the official one run by the candidate, but it also allows you to purchase political advertising on the platforms.
Create Your Brand
You should treat social media as a way to brand your political campaign. In this way, you can approach your social media pages as you would if you were running a business.
While you certainly won't be advertising anything for sale, you will be looking to build awareness to your brand—or, in this case, your political campaign. This "brand" strategy will perhaps be the most important determining factor of whether your social media messaging is successful or not.
Once you have created your brand, it's important to stay consistent across all platforms. While your content should be tailored to each individual platform, it should still all fit within your brand.
Be Active
Once you set up your social media pages, it's important to be active. Social media promotion can't be passive. It has to be active.
Again, the important thing in this area is to be consistent. You should consistently post on all of your social media pages. People need to see that your pages are fresh and kept up-to-date.
How often you post and the times of day you post should change from time to time. If you only post on certain times of the day and/or certain days of the week, it will appear as if your pages are automated.
Be Personal
The key to running a successful social media account for a political campaign is to make it personal. People want to connect with other people, not with entities. They want to get to know the candidates who are running for office and who they may support.
One great way to be personal on social media is to shy away from being scripted. While it's important to stay on brand and have well-thought-out messaging, it's also important to integrate your personal touch.
Social media is not the place to just upload press releases, campaign jargon and slogans. Connect with voters on a personal level, and your social media pages will be much more effective.
Use Photos & Videos to Your Advantage
Most people know the saying, "a picture is worth a thousand words." That saying holds true on social media, too. Always remember to integrate photos into your social media posts. Posts with text only tend to not garner as great a response as those with photos or videos.
Studies on the topic have found that social media posts with images perform almost three times better on Facebook than those without images. On Twitter, tweets that have photos result in higher rates of re-tweets, conversions and click-throughs.
Videos are also a great way to capitalize on this same concept. All major social media platforms have the ability for you to record and upload videos to easily share with your visitors.
Know Your Audience
You will find different audiences on different social media platforms. Do you research about what the audience is, then tailor messaging to that particular audience?
Some of the overarching data can be a little misleading, so it's important to dive deeper to see how you should tailor that messaging. For example, 69% of adults in the United States use Facebook, while only 40% use Instagram. At the same time, 71% of adults between the ages of 18-29 use Instagram, meaning that the platform tends to trend on the younger scale. Only 29% of adults between 50 and 64 use Instagram, compared to 73% on Facebook.
Similar trends show themselves on other platforms. The majority of adult TikTok users (48%) are between 18 and 29 years old. Same goes for Snapchat, with 65% of its adult users being between 18 and 29.
Knowing the age range of the typical user on each social media platform can help you tailor the content to that age group. The topics you post about on Facebook, for instance, may be dramatically different than what you post about on Instagram, TikTok and Snapchat.
Leveraging our Premier National Voter, Consumer, and Donor Databases, Aristotle has launched Aristotle Digital Audiences, providing a full spectrum of data covering the B2B and B2C markets. Improve your digital targeting and messaging today! Learn More
Consider Live Streaming
Want to reach your audience in new ways? Try live streaming on the social media platforms that allow it. When you're attending a campaign event, a local event or just want to get your message across, you can live stream on your social media page.
Live streams have become hugely popular. It's a great way to interact with the audience in real-time and reach a broader audience. You can even use them as digital town halls, rallies and meet-and-greets without all the money and time that organizing such in-person events took in the past.
Promote Your Page with Ads
To maximize your reach, consider running paid advertising campaigns on social media platforms. There are numerous ways you can run these campaigns. You can choose to promote a specific message or promote your political campaign's page itself.
Digital advertising on social media platforms can be relatively affordable, and it provides you with excellent tools so your advertising campaigns can be highly targeted. This gets your message in front of the right people at the right time.
Ask for Support
Social media is a great way to garner support from followers. Not only can you build your follower list and potentially get people to vote for you, but you can also use social media platforms as a way to raise money.
All political campaigns take money to run, no matter how big or small. Fundraising can be one of the most challenging aspects of a political campaign, but social media makes it much easier.
While you shouldn't inundate your followers with requests for financial support, don't let the opportunity pass you by, either. Your followers are unlikely to contribute to your campaign if you don't ask them.
Beyond financial help, you should also ask your followers to simply share your message. On every social media platform, people can share a page or a message to their followers. This can lead to you gaining more followers, more engagements and more attention to your messages. Again, don't be afraid to ask your followers for their help in this regard. It's likely that many of your followers would be happy to share your message with others, especially if they feel as strongly about issues as you do.
Improve Your Digital Targeting & Messaging with Aristotle
For almost 40 years, Aristotle has been perfecting the science of data and its application to Politics, Consumers and Finance. We provide the data you need to reach your audience and get results. Leveraging our Premier National Voter, Consumer, and Donor Databases, we have launched Aristotle Digital Audiences, providing a full spectrum of data covering the B2B and B2C markets. Aristotle's Digital Audience data includes a 100% deterministic system along with our award-winning machine learning and predictive data modeling segments. This data is ready for use and is now available for activation in the LiveRamp Data Store. It can be accessed anytime and anywhere with any data service provider.