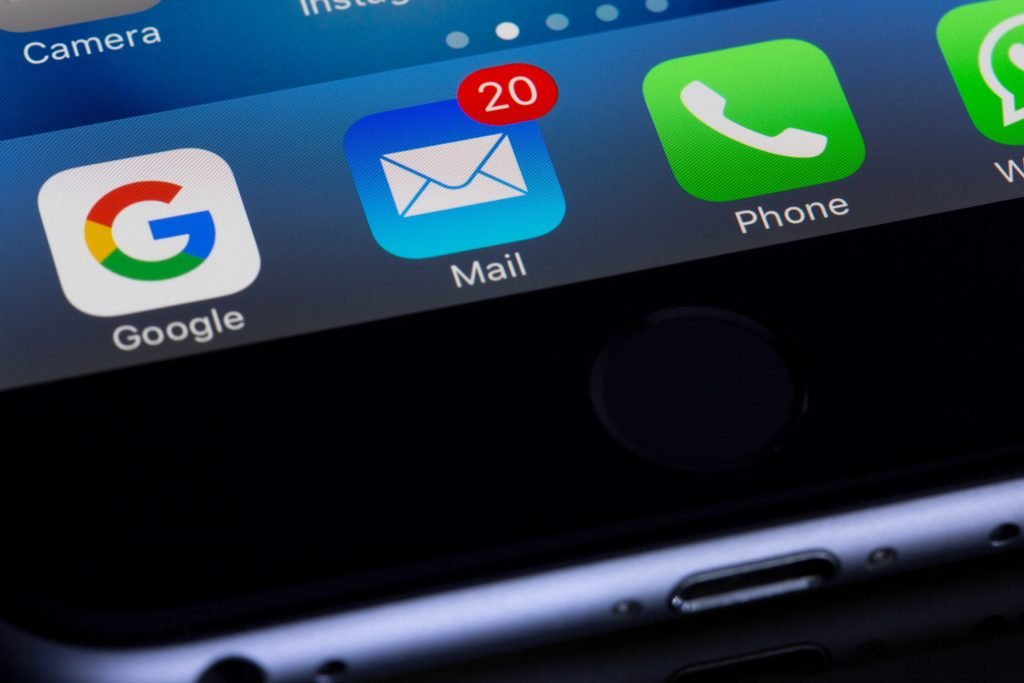 Email is one of the best tools for reaching people who may vote for or donate to your political campaign. According to Mailchimp, open rates associated with political email campaigns are 22.94%, which when compared to various industries, is higher than average. Here are six tips to follow to maximize your email marketing for political campaigns.
Aristotle's National Consumer Database is perfect for driving new business, learning more about your customers/constituents, and delivering intelligent interactions across all channels. Learn more.
1. Build a Quality List
You won't have anyone to email without a quality, current, and accurate list of email addresses. Simply purchasing lists from non-reputable sources and sending unsolicited emails result in low deliverability rates.
Email providers are smart. They will weed out spam with filters if they suspect a marketing email is being sent unsolicited. That's why it's extremely important to gather as many email addresses as you can through your other marketing efforts or from reputable, approved sources.
Ask people to give you their email address on your website and at virtual or in-person events. You can even collaborate with a third-party company that can collect email addresses from people who support your efforts.
Once you've collected those email addresses, use a tool that verifies the addresses to ensure they're real. Next, make it easy for subscribers to opt-out if they change their mind by providing an easy unsubscribe button at the bottom of all your emails. Building these quality lists will help prevent an email provider from filtering your messages into spam or junk folders or completely blocking your emails altogether.
2. Be Familiar
Digital communication can feel very impersonal. The challenge is crafting your political campaign emails in a way that creates a connection between you and the people with whom you're communicating.
One simple way to do this is to send emails from a sender name that's familiar to people. The sender's name should either be the candidate's name (i.e. George Washington), the candidate's name and a reference to the election (i.e. George Washington 1789) or the campaign (i.e. George Washington for President).
Avoid sending from a generic name, an unfamiliar name or a "no-reply" name. People are more likely to open emails that come from someone who's familiar to them.
3. Create a Strong Subject Line
The subject line is the most important piece of an email. A good subject line entices someone to continue reading. A poor subject line often results in a quick delete.
Keep your subject line short, at 50 characters maximum, and create urgency with your message. Be careful not to sound too desperate or "salesy" with this message, which can easily happen.
Don't deceive your subscribers, either. A "click-bait" subject line that doesn't deliver on its promise will only annoy subscribers, not engage them in your cause.
4. Send Targeted Messages
Not all voters are the same. That much is obvious. As you are aware, although people may vote for the same candidate or party, their motivating factors may greatly vary.
The people who are on your email list can be broken down into multiple basic categories, such as:
Age
Gender
Location
Interests
The great part about digital tools is they allow you to easily categorize your full email list into sub-lists. Then, you can send targeted emails to each of these sub-lists periodically—rather than only sending general messages to your entire subscriber list.
By targeting your messaging to your various sub-lists, you'll have a better chance of it resonating with the recipients. Email campaigns are all about conversions and provoking interest. You have a better chance of converting sends into responses by specifically appealing to your audience. Targeting your message to sub-lists increases the chance for conversions.
Improve your digital audience targeting and messaging with Aristotle's Premier National Voter File or any of our pre-built Digital Audiences. Learn more.
5. Optimize for Mobile Devices
It's easy to put all your focus on your lists and content when you're running email marketing for a political campaign. But one thing you also need to consider is how your subscribers will be receiving the information.
According to HubSpot, 46% of email opens occurred on mobile devices in 2020. That number is sure to increase in the coming years. Mobile devices are not just for work emails anymore. People connect their personal emails to their mobile devices so they can stay connected to everything on the go.
From a marketer's standpoint, this means you need to ensure your email marketing campaigns are optimized for mobile devices, tablets, and desktops. A surefire way to look like an amateur is by not having a mobile-friendly design for your email campaigns. Most marketing tools will allow you to preview your emails before you send them. Do this to ensure your emails look as good on a mobile device as they do on a traditional desktop.
Additionally, avoid writing long paragraphs and using images with large file sizes. Having either of these in your email campaigns could serve as a barrier to getting opens from subscribers who view their emails on a mobile device.
6. Have a Strong Call to Action
The goal of email marketing is to create action. What that action is can vary from email to email—whether it is for people to donate to your campaign, register to vote, or vote for your campaign.
That's why all your email marketing messages should include a strong call to action at the end. You can naturally transition into that call to action through storytelling in the paragraphs above.
Your goal should be to educate your subscribers, influence them to take an action you want, and then make it easy for them to take that action immediately. As such, if your call to action is to get people to donate, then include a button or link that will immediately re-direct them to a donation page.
Improve Your Audience Targeting Today
Do you want to improve your targeting and messaging across your digital marketing campaigns? Leveraging our premiere National Voter, Consumer, and Donor Databases, Aristotle Digital Audiences provides a full spectrum of data covering the B2B and B2C markets. Define your audience and refine your message.