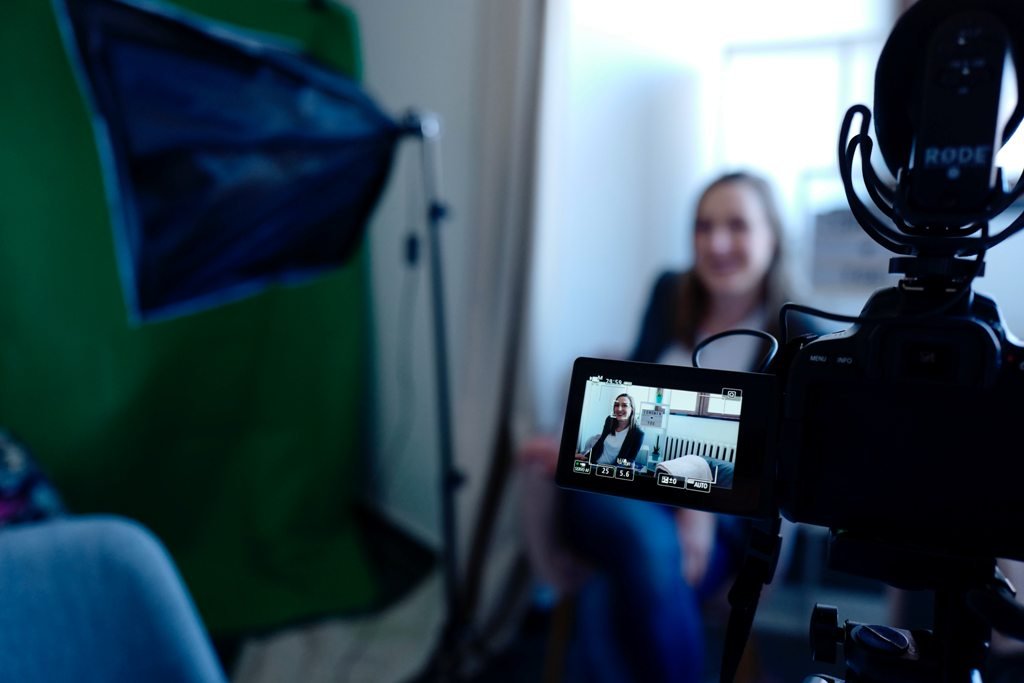 Viewers retain 95 percent of the message from a video message compared to other medium. Making a video can help you run an impactful campaign. Whether you produce these videos as a full commercial video or as short clips on social media, video is a great way to engage your supporters.
If you are a political candidate or campaign manager, understanding the steps to make a campaign video gives you another advertising outlet for your campaign.
7 Steps for Making a Campaign Video
1. Plan Your Desired Outcome
Before you begin, plan what you want the outcome of this video to be. Do you want to use it to declare your policies and goals in office, or is this to announce your candidacy? Is this video meant to gain supporters or are you aiming to discredit your competition? You can even plan a series of videos that address each burning issue or the different causes you support.
Planning the goals for the video will also help you plan the script. If you are thinking of fundraising from a video, then you should include a call-to-action and explain how viewers can donate to your campaign.
2. Know Your Target Audience
Knowing the voters or supporters you wish to target in your campaign video plays a vital role in what you want to say and how you say it. If you are targeting Gen Z for educational reforms and university debt, then you will have to create a video that is creative, modern, and engaging to attract and entice young adults.
On the other hand, creating a video for senior citizens and their healthcare requires a more sophisticated and serious tone to portray your commitment to the cause. However, you can always create a generic campaign video that addresses the general public about all the reforms, solutions, and promises you can make.
3. Write the Video Script
Once you know what your goal and target audience are, it is time to create a compelling message and script. If you are trying to establish your name, you can focus on a video that creates a story around your campaign and strike an emotional connection with everyone. You can also set up the video as an interview where you answer questions posed by voters and supporters.
4. Create a Storyboard
Once you have a script or story in mind, it's time to plan the storyboard and plan the visuals for the video. There's a wide range of storyboarding tools that can help you to nail this stage. You can even hire external help for this part, such as an ad agency, content writer, and videographer.
This is also where you decide if you want to use animation, or if you want to invite guest speakers to feature in your video. You can also decide what colors or pictures to use. If you want to share your background then you can incorporate family photos or testimonials.
5. Start Video Production and Editing
Now that you have the visual concepts and script ready, it is time to shoot the actual campaign video. You can shoot a video with bare minimum resources, such as using a Smartphone with a high quality camera, or you can hire a professional team to direct your video shoot. Always make sure you film with good lighting and have quality microphones. You don't want a lot of distortion that covers your voice and makes you difficult to hear.
You also want to make sure that the video editing is clean and professional. Make sure to double check sound balance if you change locations or speakers. And be sure to check video size guides if you are planning to publish the video on social media platforms.
6. Get it Out There
Once your video is complete, it is time for distribution across all platforms that you see fit. These include:
Television
Online news sites
Your official campaign website
Social media Political Campaign Pages (the ones with your target audience)
YouTube channel
If a video is a short clip, you can embed it within an email marketing campaign. You can also share the video URL on social media platforms, such as Twitter. However, you must remember to stay compliant with the political advertisement laws, as well as the rules from each social media platform.
If using a paid promotion, you must make sure you're targeting the right audience to receive the best response to your message.
7. Gauge Its Impact
The last step after publishing your video is to determine its impact on the target audience. You can use different metrics to analyze the effectiveness of the video message and if it helped achieve the overall goal. You can use this information to adjust and improve your subsequent videos.
3 Ideas for Campaign Videos
If you're opting to create a video series, or are looking for new ideas that will be engaging for your audience, here are some top ideas for your campaign video.
1. Get Your Name Out There
You can create a personal introduction video to get your name out there to the voters. Let the people see you and hear you talk. Give a sincere and personal message about your candidacy and how you can help solve people's issues. This will help gain credibility and establish trust amongst the public.
2. Campaign Meetings and Events Highlights
You can create short clips of Q&A town halls, speeches, fundraisers, rallies, and other gatherings to portray who you are. It would be a great idea to cover the events where people can see you in action, talking about how you feel about the issues and how you interact with the community. This could make a good series of videos where you highlight different events of your campaign in order to spread your message to voters that couldn't attend the events.
3. Convert Your Offline Ads
You can take your TV ads and publish them online. Similarly, you can use the published material and content on your manifesto and brochure and convert them into video messages. Just make sure you use the trending keywords online, so your campaign video can appear among the top search results.
Additional Tips
Always keep your message simple, clear, and concise
Avoid being too negative, so you don't alienate potential voters
Always look your best and behave professionally
Use articulate and memorable language that represents your campaign
Strategically embed your campaign video within your content. These include websites, blogs, emails, etc.
Manage Your Campaign with the Best Software
If you are a campaign manager, political management solutions from Aristotle can make your life easier. Aristotle Campaign Manager and Aristotle 350 PAC are both industry leading political campaign management solutions to manage data, produce reports, and stay compliant. Reach out today to learn how our management tools can help you plan and produce the best campaign!