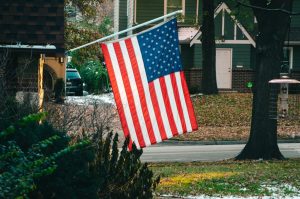 While modern political campaigns have turned to digital methods like digital targeting to engage constituents and win votes, the more traditional methods of political organizing continue to work. Election canvassing—going door to door to connect with voters—is one of the more traditional methods that still proves to be highly effective. Read on for an overview of election canvassing.
Election Canvassing: Explained
Election canvassing (political canvassing) is the systematic attempt to make direct contact with individuals. Most often, it involves the candidate and their volunteers going door-to-door to try to engage with potential voters. It is a tried-and-true method of political organizing. A face-to-face conversation between a voter/constituent and the candidate or a dedicated volunteer can make a big difference.
The 4 Goals of Election Canvassing
Election canvassing is a multi-purpose activity. One of the things that make canvassing so effective as a tool for political organizing is that it can achieve several goals at once. Here are four of the primary objectives of election canvassing:
1. Listen to voters and gather information
Canvassing is not simply about telling voters about a political candidate. While that is certainly an important part of the process, political canvassing is also about listening to voters. Conversations with voters will help you understand their beliefs, motivations, and desires. The information that they provide can be extremely valuable when it comes to honing your campaign messaging.
2. Spread the message and promote a candidate
Canvassing is your opportunity to spread the message and promote a candidate. As explained by the Library of Congress, "persuading voters is the essence of a political campaign." With so much political information available, it is easy for voters to get overwhelmed and start to tune things out—especially as the election approaches. Face-to-face interaction is far more memorable. It can be a great way to truly connect with a voter at the human level.
3. Engage potential donors and volunteers
Engaging potential voters is a key part of election canvassing. Though, it is just as important to try to engage potential donors and volunteers. Ultimately, it is the donors and volunteers that keep a political campaign operational. By combining powerful tools such as Aristotle Donor Insight with on-the-ground election canvassing, a candidate will be in the best position to engage voters and volunteers.
4. Motivate supporters to show up on election day
Finally, a goal of election canvassing is to make sure that your supporters show up on election day. With more early voting than ever before in most states, canvassing in the weeks running up to an election can be a great way to get more people out to the polls. Voter turnout operations can make the difference between winning and losing in a competitive political campaign.
Organization Is Crucial with Election Canvassing
Election canvassing can be a highly effective way to connect and engage with voters, volunteers, and donors. That being said, for election canvassing to be maximally effective, a campaign must be well organized. You do not want to send a few confused volunteers wandering door-to-door with no specific instructions or clear goal in mind.
Here are some key steps for political campaigns that are organizing an election canvassing effort:
Reach Out to Volunteers First: Canvassing requires the power of people. It is important to reach out to and engage volunteers first. Make sure that you have organized a canvassing team.
Set Goals: Spreading awareness is a good thing for political campaigns. At the same time, that is a bit of a vague goal. A clear goal—reaching a certain number of voters, getting contact information, etc.—is generally a better approach.
Put a Focus on Logistics: Logistics is everything in political organizing—canvassing for an election campaign is no exception. A strong focus on logistics will help the canvassing operation go off smoothly.
Write a Script and Train Volunteers: You do not want your volunteers inadvertently undermining your campaign. It is best practice to write a canvassing script for your volunteers and to provide some basic training on how they should handle some of the common situations that they are likely to encounter.
Election Canvassing Tip: Show recognition and appreciation to your volunteers. It is the volunteers that keep your campaign running. Being a good campaign manager is about supporting your volunteers.
Virtual Election Canvassing Can Also Be Highly Effective
There is no doubt that the political environment has changed. Traditional door-to-door canvassing is not the only way for campaigns to engage directly with voters, donors, and volunteers. Indeed, successful campaigns often have a virtual canvassing operation. Broadly defined, virtual canvassing is a way for candidates to make direct contact with voters without actually seeing them in person.
The most common virtually canvassing methods include:
Mailer campaigns;
Text message campaigns; and
Phone banking.
As with more traditional, in-person election canvassing, the key to virtual canvassing is putting the right infrastructure in place. Campaigns need well-organized volunteers who have been given the tools they need to succeed. When done properly, virtual canvassing can bring major benefits. A cell phone is the easiest and most direct way to communicate with people. Virtual canvassing can help campaigns listen to voters and conduct surveys, identify potential supporters, raise funds, persuade those who are on the fence, and get people out to the polls.
Aristotle Is the Leader in Voter Data and Campaign Management
At Aristotle, we have provided the foundation for campaigns, PACs, and political advocacy groups for nearly four decades. Contact us today if you'd like to learn how to access our comprehensive voter data or have questions/would like a demo of Campaign Manager™, our campaign three-in-one product for compliance, fundraising, and preparing and submitting accounting and other business reports. We look forward to working with you!