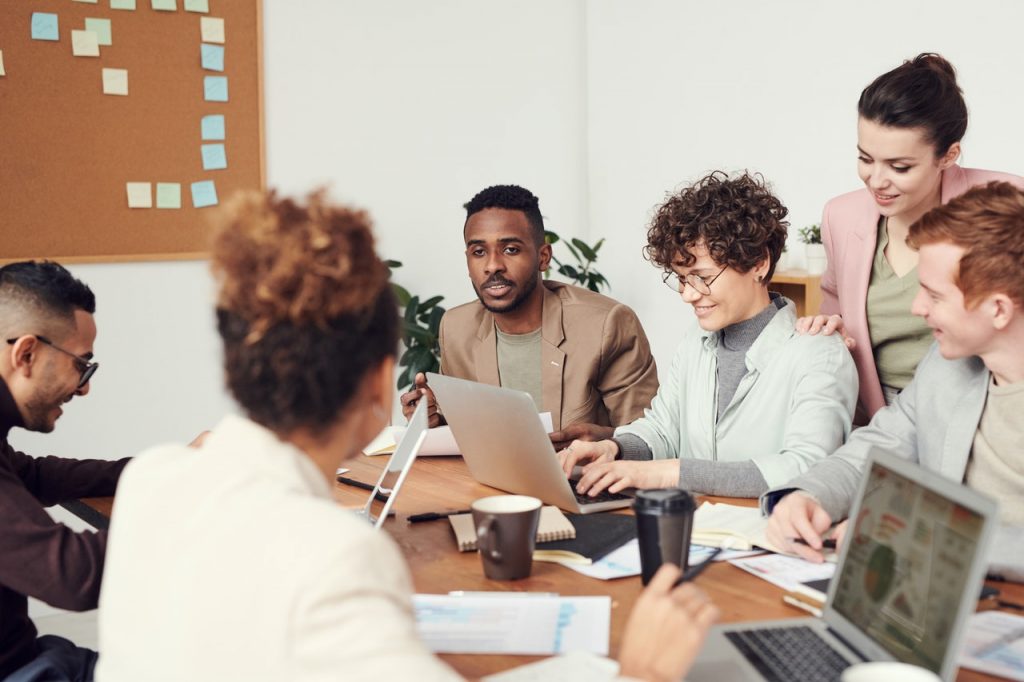 Running for political office can be an exciting endeavor. It can also be very challenging. As the candidate, it is your vision, background and values for which people will be voting. Winning an election takes a clear vision and a detailed plan to get your message out. This can be difficult to do if you don't have an experienced team working with you. Here's a basic political campaign organizational structure to follow if you're considering a run for office.
Aristotle Campaign Manager™ is an award-winning, cloud-based political campaign management software designed by campaign veterans for fundraisers and treasurers. It's the only campaign three-in-one product for compliance, fundraising and accounting reporting. Learn more.
The Candidate
It all starts at the top with the candidate. In a political campaign, the candidate can be thought of as the owner of the company. The candidate will hire employees to advise in their areas of expertise and to carry out certain tasks assigned to them and/or their team.
Larger political campaigns will likely include various positions filled by a combination of paid professionals and volunteers. Smaller campaigns may only include friends and family members who will volunteer their time.
Depending on the scope and size of the campaign, the candidate may take on some of these roles as well. Either way, these roles and responsibilities will need to be filled.
Campaign Manager
The campaign manager can be thought of as the CEO of the campaign. They will be responsible for strategic decision-making, working with various consultants, managing the rest of the staff, and generally overseeing all of the campaign's operations.
Most importantly, the campaign manager helps to keep the candidate organized and on task. They manage the campaign calendar and ensure the candidate doesn't miss any engagements.
Ultimately, the campaign manager is responsible for filling in any gaps in the campaign, whether that be due to staffing issues or temporary absences. By handling these day-to-day tasks, a campaign manager allows the candidate to stay fresh and not become overworked.
Fundraising Director
This position is sometimes referred to as a finance director. They are, in essence, the CFO of the campaign.
First, the fundraising director will create the financial plan for the political campaign. Once they figure out how much money will be needed to pay for the campaign's goals, they create a plan for how to raise that money.
The fundraising director handles the money the campaign brings in, and they organize all aspects of raising the money that's necessary to run the campaign. This includes creating fundraising events and ensuring they run smoothly, researching the history of donors, and attracting new donors.
Fundraising directors also have the important role of ensuring your fundraising practices abide by the appropriate election laws. They also need to ensure all donors abide by the rules, too, when they're giving money to the campaign.
Depending on the size of your campaign, the fundraising director may hire a financial consultant or a treasurer to handle some of these accounting tasks as well.
Aristotle Donor Insight allows you to pinpoint exactly how much more your donors will give you. Gain instant access to actionable donor data, so you can save time and increase your revenue from donors.
Communications Director
If a candidate wants to get elected, they need to get their message out to the public effectively. While digital tools can help to expand your reach, there's also a lot to handle in creating, managing and delivering that message. This is where a communications director comes in. This position is responsible for effectively and efficiently delivering the campaign's marketing message to potential voters.
They will work in tandem with other directors and other departments to manage the various aspects of this task. They'll work with the fundraising director, for instance, to ensure paid advertising campaigns stay within budget. They'll work with the campaign manager to ensure the marketing messages align perfectly with the campaign goals and the candidate's overall stance.
In smaller campaigns, the communications director could be a part-time position. In larger campaigns, it's a full-time position that will typically have multiple staffers on a full-fledged team.
Improve your campaign messaging and audience targeting with Aristotle Digital Audiences data.
Field Director
Medium to larger campaigns will hire a field director, but typically not until the election date gets closer. The three main positions above will often be hired first. That team (plus the candidate) will sketch out the overall plan of action. Then, they'll hire a field director to "pound the pavement," as they say.
The field director will manage contact with voters, recruit volunteers and manage the Get Out the Vote part of the campaign. This position will work directly with volunteers who will contact voters, canvass door-to-door and call voters on the phone.
These tasks are all very difficult for a candidate or any of the three main positions to handle in larger and medium-sized campaigns. In smaller campaigns, one of the three main positions (or the candidate) might handle these duties.
Other Positions
Depending on the size and scope of the campaign, other positions could be created to organize specific aspects of the campaign. There are two main ancillary positions that could be created, including a political director and an events director:
Political Director. A political director is sometimes called a Networking Director, based on their responsibilities. Their duties involve engaging with stakeholders and other elected officials in and around the district. Their job is to chase endorsements from these trusted elected officials so your campaign can gain the support of voters. They'll also partner with local respected organizations such as religious institutions to gain favor of their membership.
Events Director. Larger campaigns often hire an events director who is responsible for running all events the campaign holds. These responsibilities are often held by either the fundraising director or communications director in smaller campaigns.
Improve Your Campaign Management with Aristotle
To set your campaign up for success, consider the political campaign software and tools available from Aristotle:
Aristotle Campaign Manager™ is leading cloud-based political campaign management software with solutions for compliance, fundraising and accounting reporting. Learn More
Political Data. Considered the industry's most-trusted source of voter and consumer data. Aristotle has serviced many of the largest political campaigns, PACs, corporations and grassroots organizations nationally and abroad. Learn More