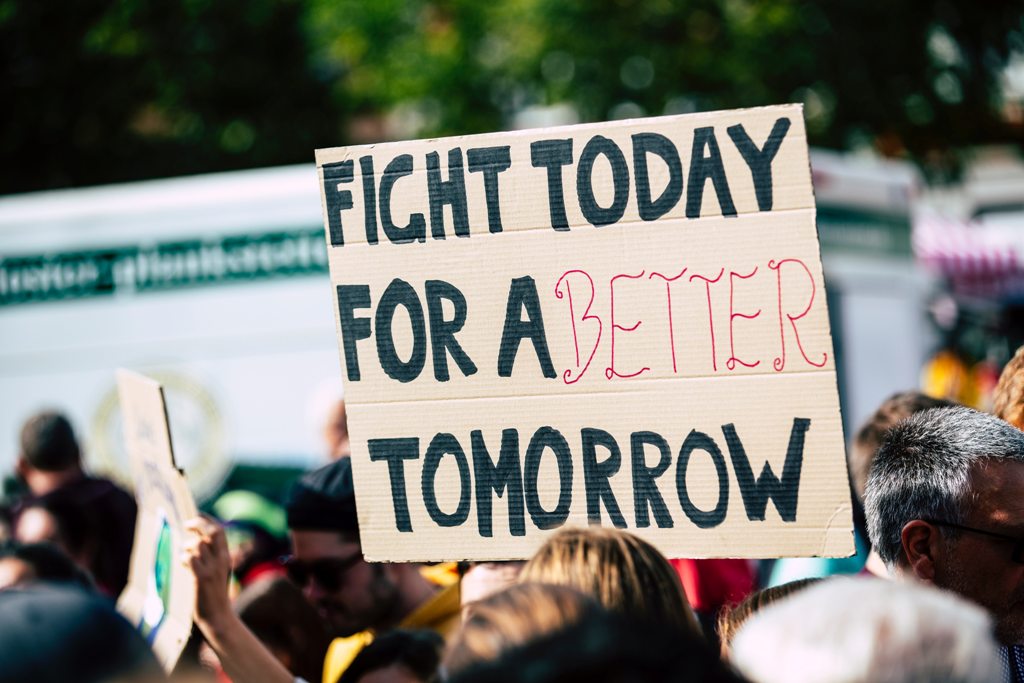 Grassroots and advocacy groups fulfill one of the most important civil responsibilities. With modern technology, even a relatively small grassroots organization can have a huge impact. That is not to say that grassroots organizing or public advocacy is easy. Quite the contrary, all advocacy groups need to have the right strategy in place. Knowing how to use political data matters.
At Aristotle, we are a leader in public affairs. With extensive experience working with grassroots campaigns and advocacy organizations of all types, our team connects clients with the in-depth and reliable data that they need to meet their objectives. In this article, you will find an overview of why data is important for grassroots organizations and political advocacy groups, and how organizations can connect with the data that they need.
Grassroots Advocacy Matters: Small Organizations Can Make a Big Impact
Grassroots campaigns and political advocacy organizations help ensure that our federal, state, and local leaders are responsive to public needs. Without organized public advocacy, our system does not function as well as it should. Many of the most transformative movements in American political history were built or supported by grassroots organizations. A small movement made up of passionate individuals can have significant effect. With modern technology, there is more opportunity than ever for advocacy organizations to spread their message.
The challenge for groups looking to have an impact is that there are also more campaigns and organizations than ever competing for public attention. Passion matters—but it is not enough to build a successful campaign. Grassroots and advocacy groups must have an effective strategy in place. Most importantly, there needs to be a plan for developing a message and raising funds. A data-driven advocacy campaign and messaging strategy can help ensure that an organization is efficient, effective, and best able to maximize its impact.
Data Can Help Grassroots and Political Advocacy Organizations Achieve their Goals
Every grassroots or political advocacy campaign is different. There are always unique challenges that must be considered. Grassroots groups need a strategy that is designed for their specific situation. At the same time, virtually all grassroots and advocacy campaigns share some important commonalities. The overriding goal almost invariably centers around the following:
Create a plan of action to achieve a goal;
Identify and connect with the target audience;
Craft a clear and optimized message; and
Develop a comprehensive funding raising campaign.
Data helps grassroots and political advocacy campaigns achieve their goals. When used properly, data can help organizations hone their message, get it in front of the right eyes, and maximize donor impact. Your advocacy group can use data to determine how to best structure your message and how to get the consistent funding that you need to succeed.
How to Get Data for Grassroots and Advocacy Campaigns
There are a number of different options available for grassroots and advocacy groups looking to get the data that they need to build and manage their campaign. The right data strategy can make a tremendous difference. At Aristotle, we provide political data services to a wide range of different clients, including grassroots organizations and advocacy groups. Our team connects clients directly with the actionable data that they need. Some of the key data for grassroots and political advocacy organizations include:
Public and Private Surveys: Public and private polling data and survey data can be very useful for grassroots organizations. With this type of data, advocacy campaigns can get more information on what exactly their target audience cares about. Further, they can find out if certain messaging strategies are actually having the desired effect. Knowledge is power for grassroots campaigns and political advocacy groups. Knowing how to properly use survey and polling data to build the right message can make a major difference.
National Consumer File: While survey data is an invaluable resource, it can sometimes provide more information about intention than action. It is ultimately only as valuable as the questions are well-crafted and the responses are honest, accurate, and representative. Consumer data works well as a supplement to survey data. With comprehensive consumer data, grassroots campaigns and political advocacy groups will know more about how their target audience acts. Consumer data can include everything from major purchases to subscriptions to online and social media history.
National Voter File: The National Voter File is another key source of data for grassroots campaigns, particularly for those involved in any sort of political advocacy. Among other things, the National Voter File can tell your organization who is registered to vote and who actually votes on a consistent basis. As a significant number of people misreport their own voting history in surveys, the National Voter File provides the most accurate record of voter behavior.
Aristotle is the Leader in Political Data for Grassroots & Advocacy Organizations
At Aristotle, we are proud to be the market leaders in political data. With extensive experience working with grassroots organizations and political advocacy groups, we are here to connect you with the information that you need to effectively achieve your goals. Call us at 800-296-2747 or send us a message online to find out more about how we can help. With a main office in Washington, DC, we provide political data services to grassroots and advocacy organizations in all 50 states.