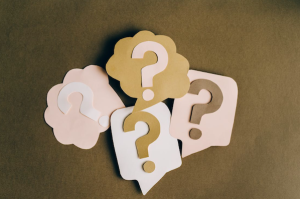 For decades, political and socioeconomic experts alike have been making predictions about the trajectory of America, postulating everything from legislative changes to economic shifts that could have a resounding impact on the future of our nation. 
Though making these predictions seems to be a yearly exercise, pundits often focus much of their attention on presidential election years, and after all the turbulence surrounding the 2020 presidential election and the subsequent rocky transition of power the following January, there is a sense of doom and gloom surrounding talks about America in 2024.
Despite that, however, there still exists plenty of reasons to be optimistic about the political, societal, and economic future of the nation. Let's explore three causes for such optimism as we prepare for and approach 2024.
Voter Turnout Remains High
During the 2020 presidential election, the nation experienced the highest level of voter turnout since 1960, and in 2022, voter turnout remained quite high, albeit slightly lower than it was in 2020. Specifically, turnout dropped among Black Americans, women, and youth in certain states.
What that means is that voters, while the most cognizant of important political issues and willing to participate in elections they have been in decades, must still be educated on what is "important" to fully understand the impacts of their participation or lack thereof. Investing in voter education initiatives, for instance, can optimize participation among the key groups mentioned above.
Three Out of Four Americans Have a Positive Outlook
Although many pundits look at the future of our democracy with a negative perspective, the majority of Americans don't share that sentiment. According to the Pew Research Center, 52% of Americans view the U.S. as "one of the greatest countries in the world," and another 23% state that the U.S. "stands above all other countries." As such, uniting the populace with quality candidates and sound policies can help set our country on a positive path in 2024 and beyond. 
The Economy Is Stabilizing
While the economy is certainly in a worse state than it was just a few years ago, and some experts still have concerns that we are heading toward a recession as a result, recent data from the Bureau of Economic Analysis suggests that the economy is, in fact, stabilizing.
During the first quarter of 2023, Americans experienced a personal income increase of 0.4%. Consumer spending rose 0.8%, and corporate profits rose slightly as well. While these improvements are admittedly minuscule, they signify a step in the right direction. 
What Will 2024 America Look Like?
Answering that question requires us to unpack a multitude of complex and interconnected issues, so in order to keep things simple, we'll focus solely on what America, and its voters, will look like in 2024. Planning ahead and familiarizing yourself with voter behavior trends gives you the opportunity to make a bigger impact in the political ecosystem.
With that being said, here's everything you need to know:
Not All Voters Are Confident in the Process
In 2018, voter confidence in our election administration was at an all-time high, with 81% of voters displaying confidence that future elections would be administered "very well." In 2020, that figure dropped to 62%, and two years later, it only rebounded to 70%, a figure that is still notably lower than it was prior to the turn of the decade. 
The good news is your team can bolster voter confidence and overcome hurdles regarding voter confidence by using data-driven processes and incorporating facts into campaign content. Whether you are running a political action committee (PAC) or managing a nonprofit working to incite meaningful policy change, supporting your efforts with statistics and facts is a great way to earn voters' trust. 
Voters, and Consumers in General, Expect Personalized Interactions
Given the parallels between marketing and campaigning, PACs and other players in the political field often borrow concepts from digital brands. One of the key trends that have taken hold of the e-commerce space, for instance, is consumers' increased desire for personalized experiences. According to recent data, 72% of consumers will only engage with advertising content if it is personalized. 
Your team can apply these insights by leveraging data to target specific voter audiences with tailored content. You can present information about issues that are relevant to voters to encourage them to participate in their local elections. 
Data Is Key
Having access to the right data is key to thriving in America's future. Between the ever-increasing usage of smartphones and the expansion of mail-in voting processes, it is vital that you are familiar with the preferences of each voter group, and in order to be so, you need data — lots of it.
Gathering that information on your own, however,  is costly and tedious, but fortunately, you can tap into an abundance of voter data by partnering with a political data provider like Aristotle. Our award-winning team combines huge data sets with robust tools so that you can connect with the right audiences. 
Prepare for 2024 with Aristotle
Aristotle is the premier provider of political data. Our team works with a broad spectrum of clients, such as:
Super PACs

Non Profit organizations

Trade associations

Lawmakers

Campaigns

Private and public pollsters

Political consulting firms
Schedule a demo today to tap into the power of Aristotle. We can help you thrive in the shifting political landscape by leveraging timely, relevant data.