Federal Lobbying Disclosure Act (LDA) reports covering lobbying activities and political contributions are both due in July. If you're registered under the LDA, or if you think you might need to be, here is what you need to know: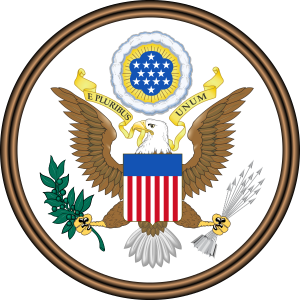 What is the LDA?
The LDA requires lobbying firms and companies or associations who employ in-house lobbyists to register and file periodic reports of lobbying activities and political or politically related contributions with the Clerk of the House and Secretary of the Senate.
Who must file?
Any corporation or association that has an employee who 1) makes more than one lobbying contact and 2) spends more than 20 percent of their time on lobbying activities must register and report under the LDA — if the company or association spends more than $12,500 per quarter on lobbying. (Lobbying firms are subject to a lower, $3,000 per quarter financial threshold.) Registration is required within 45 days of crossing the threshold or hiring a lobbyist.
Pro Tip 1:
A lobbying contact is any communication (in person, phone, email) with a covered official (including all members of Congress and their staff) regarding federal legislation, rules, programs, or policy, including grants and contracts. There is no "ask" required: simply providing information or having a discussion with someone in Congress or a covered executive branch official is a "contact."
Lobbying activities include lobbying contacts plus preparation, planning, research, and background work for use in your own or others' lobbying activities.
While the 20 percent of time threshold may seem high, the definitions of lobbying contact and lobbying activity are sufficiently broad. Most government relations professionals in Washington are covered.
What are the reporting requirements?
Registered companies and firms must file quarterly reports of lobbying activities (LD-2). Also, both the company and the employee/lobbyist would be required to file semi-annual reports of contributions (LD-203). A company with a single employee/lobbyist would file eight reports each year.
What are Aristotle's Services?
Aristotle's Professional Services team files LDA reports for corporations, associations and lobbying firms. We can help you determine whether you need to register under the LDA, help you set up a system to capture required cost, issue, and contribution information, and prepare and file your LDA reports.
Pro Tip 2: One important registration consideration is that the LDA allows companies to choose between different definitions of lobbying that include different sets of executive branch officials, one much smaller than the other. For a company whose interests are mostly addressed in the executive branch, choosing the right definition can make the difference about whether registration is required or not.
Aristotle is your one-stop-shop for government relations compliance needs. If you have questions about the LDA or need help filing, just let me know.

David M. Mason, J.D.
Senior VP, Compliance Services