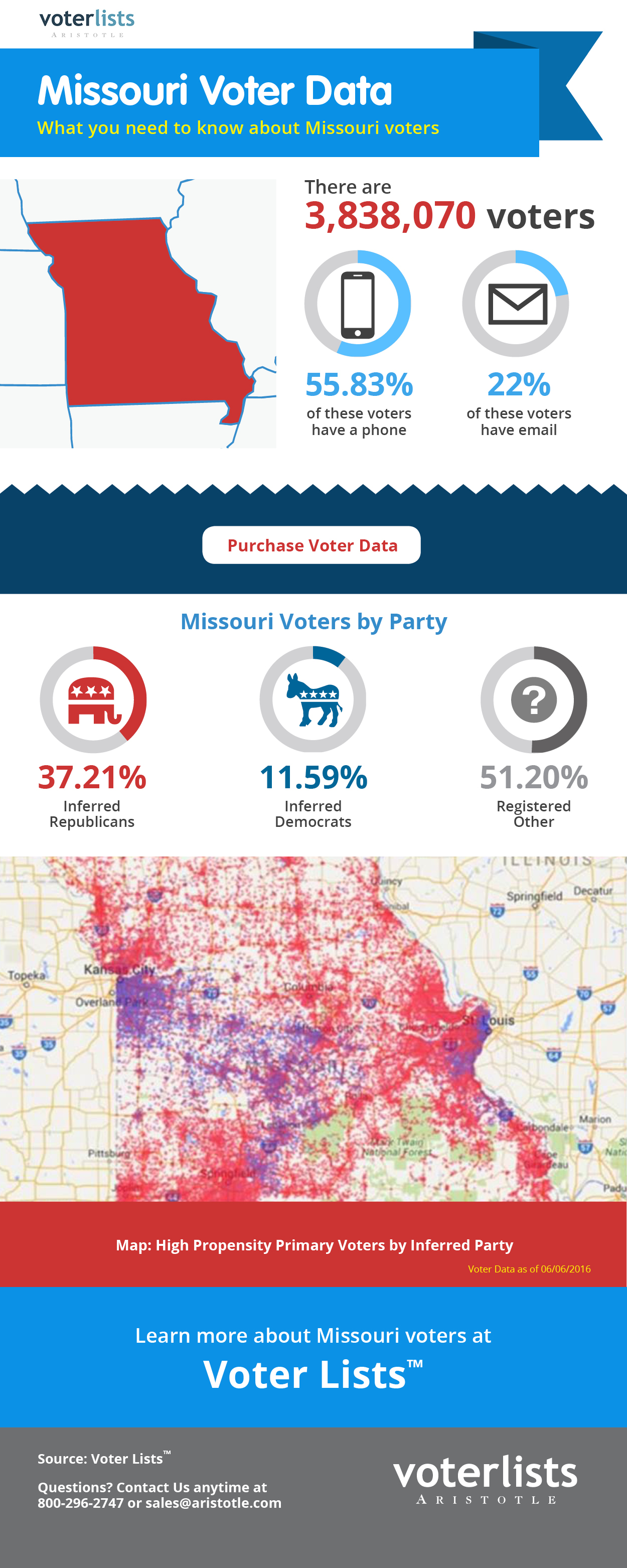 The recent update for the Missouri Voter List™ gives your campaign a wealth of knowledge at its fingertips, ready to be used in any way you need to achieve success for your cause.  Not only do you have control in formatting and organizing the information as you need it, but you also have a great team at Aristotle to back you up.
In a state with just over 3.8 million voters, knowing everything from simple data about their technology habits to clear necessities such as their inferred party associations will be crucial.
37.21% Inferred Republicans
11.59% Inferred Democrats
51.20% Inferred Others
Our data includes a map of the state with a layout that can be manipulated to fit your needs. For example, if you needed a break down of the high propensity primary voters by inferred party? We can do that!
Get in touch with your Aristotle representative today to learn more, and get your campaign closer to achieving its goals.