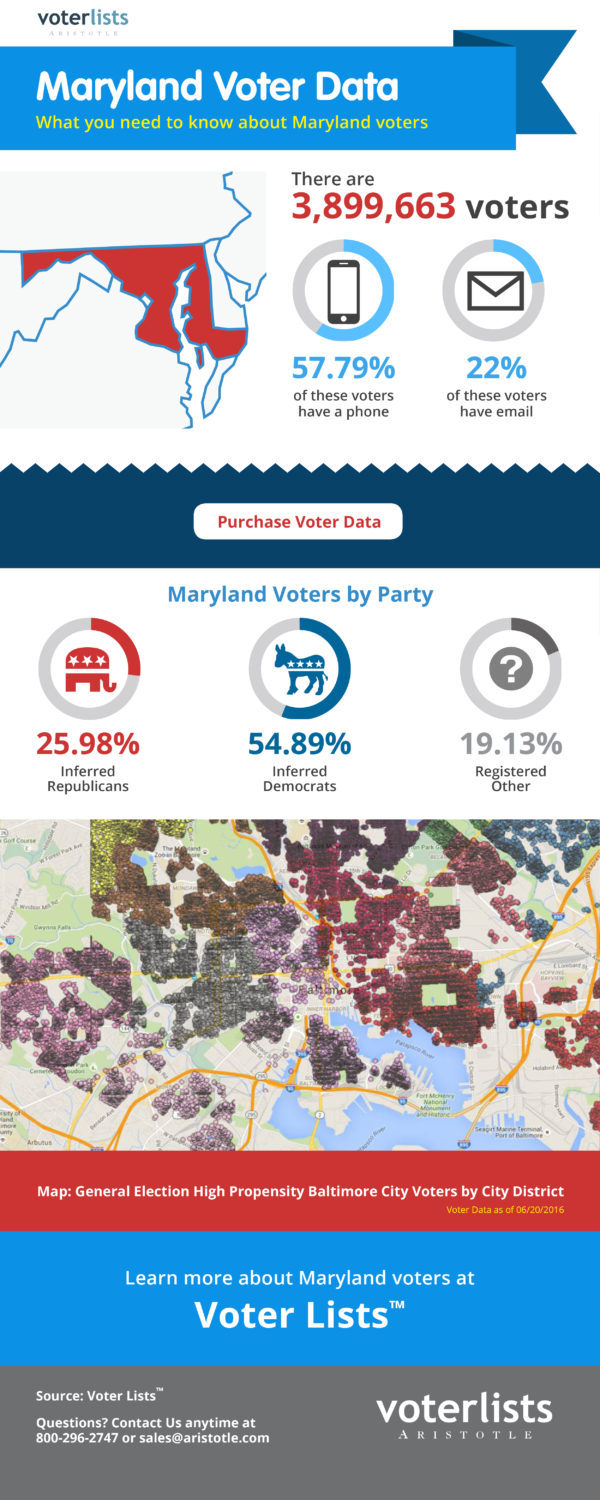 Maryland voter data has recently been updated on our Voter Lists™ site and it provides  your campaign with everything it needs to have a successful presence.
Their inferred political party breakdown:
25.98% Inferred Republicans
54.89% Inferred Democrats
19.13% Inferred Others
Along with the fact that they have nearly 4 million voters, this is only the beginning of all of the information you will be able to access. With such a big number of voters, a rock solid strategy for reaching them properly will be crucial to the success of your campaign.
Our data gives you a great voter guideline and the information you need to better understand your audience, as well as the control to organize and control it as you need.
For all of your political technology needs contact your local Aristotle representative today!