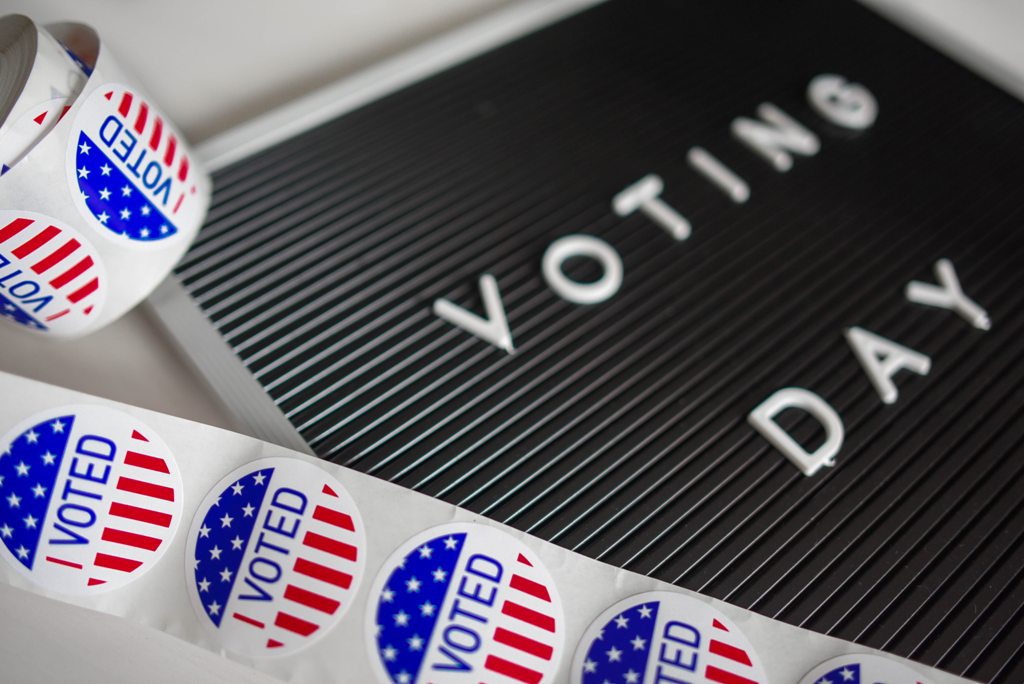 As defined by the Political Dictionary, an exit poll is "a poll of voters taken immediately as they leave the polling place." Exit polls may be conducted by major media companies that are looking to make an early projection on a hotly-contested race, by committees, campaigns, or advocacy groups that are searching for the most accurate, timely political data.
Of course, exit poll data is only useful to the extent that it is reliable and that you know how to interpret it. At Aristotle, we are committed to being the most trusted political data provider on the market. In this article, you will find a comprehensive explanation of most elements of exit poll data and how they are used.
How are Exit Polls Conducted and What Can You Learn?
An exit poll is a survey taken immediately after a vote is conducted. They are so named because a voter is surveyed as they are leaving (exiting) the polling location. Exit polls are conducted for many different types of elections. For major national elections, the National Election Pool (NEP), which is made up of major news organizations such as ABC, CBS, CNN and NBC, collects exit poll data. In general, exit polls are relatively brief. They typically take three to five minutes to complete and consist of fewer than 25 questions. Here are three things that you can learn from an exit poll:
Vote: First and foremost, an exit poll asks respondents to indicate how they voted on key questions, including the most prominent state/federal races and any important ballot measures. These responses are the ones that major networks use to make projections in political races.
Attitudes: Beyond the actual vote, exit polls also tend to ask questions about voter attitudes. They may ask voters more open-end questions, such as what issues were important. Alternatively, they may ask a voter to express their attitude on a particular policy matter.
Demographics: Finally, exit polls also ask voters demographic information. Among other things, it is common for exit polls to ask respondents about their age, gender, race, and party affiliation. In some cases, exit polls may also ask other demographic questions, such as immigration status, whether they have kids, or their voting history.
One of the key advantages of exit polls is that surveyors can get a wide range of information from a person who they know actually voted in an election. The responses that they give can then be cross-referenced with each other. With all of this data and information, political campaigns and political organizations can get a better view of what actually happened in a race, including who showed up to vote, who did not show up to vote, and what factors were driving their decision.
Understanding the Limitations of Exit Polls
It would be a mistake to view exit polls as perfect. They are certainly an important data point, but there are some limitations. For example, Pew Research Center found that the exit polls "missed their mark" in the 2016 presidential election. They underestimated then-candidate Trump's strength in the Midwest. Here are some of the most notable limitations of exit polls:
Selective Refusal: Similar to other surveys, an exit poll is only accurate if it produces a reasonable representative sample. Voters do not have to respond to an exit poll survey. They are fully voluntary. If a certain subset of voters is disproportionately likely to respond to an exit poll, it could produce questionable results. For example, a review of 2016 exit polls cited by The New York Times found that voters with a four-year college degree were more likely to respond to exit polls. The selective refusal by non-college graduates was an issue.
Changes in Voting Method: Exit polling is becoming more challenging as fewer people vote at their polling station on election day itself. According to data reviewed by FiveThirtyEight, fewer than one-third of the people who voted in the 2020 presidential election voted on election day itself. Many people voted by mail or participated in early in-person voting. Though that effect was largely driven by the COVID-19 pandemic, the share of people voting in-person and on election day has been declining for several years.
Lack of Reliable Baselines: Another limitation of exit polls is that they do not provide the reader with reliable baseline information. Put another way, exit polling data is a form of raw information. You need to know how to interpret it in order to draw reliable conclusions or insights from that data. Even the most accurate of exit polling data is only worthwhile if you know how to use it. Context matters.
Even with the limitations, exit polls are still considered to be among the most reliable source of election data. While you should always be cautious about projecting the results of a hotly-contested race before the votes are counted, exit polls provide a lot of useful information, including voter attitudes and election demographics.
How Campaigns, PACs, and Advocacy Groups Can Get the Most Out of Exit Polling Data
At Aristotle, we have deep political data expertise. As a non-partisan political service provider, we are focused on helping our clients get the most accurate and comprehensive voter information. Our award-winning political data service includes a reliable National Voter File with information on more than 230 million registered voters. We also have additional data regarding consumer political activity, donations and spending, and monthly voter relocations. With the proper structure in place, our clients are able to get the most out of exit polling data.
Aristotle is the Gold Standard of Campaign Management Software
Aristotle provides award-winning campaign management software and other technology tools for political campaigns, political action committees (PACs), and grassroots advocacy organizations. We are prepared to help you with all of your political data needs, including with exit polls. Reach out to us for more information about how we can help your campaign reach its true potential. From our headquarters on Capitol Hill, we are well-positioned to help with campaigns, PACs, and political advocacy groups in all 50 states.